Semester Exchange 
Program Information
We have a strategic partnership with Bauhaus University, one of the preeminent schools of planning and design in the world and will be sending two students to Weimar, Germany in the fall. USP has the only undergraduate department-to-department study abroad program in the UC system. The program has complete tuition reciprocity (you will pay your UCSD tuition and study at Bauhaus). All courses are completely approved for the USP major and minor. Seniors may complete their senior sequence requirement at Bauhaus. Rising sophomores and juniors are strongly encouraged to apply.​
Dates:
Bauhaus Winter Semester (October '23 – February '24) or Summer Semester (April – July '24)
Eligibility:
All USP and RED majors and minors
Minimum GPA of 3.0
Scholarship Opportunity:
Scholarship Opportunity: Gilman-DAAD Germany Scholarship, up to $5,000: https://www.daad.org/en/find-funding/undergraduate-opportunities/gilman-daad-germany-scholarship/. Deadline, March 1
How to apply:
Complete an Application.
Deadline: 
MONDAY, NOVEMBER 14 @ 5:00 P.M
If you have any questions, contact Professor Bussell
Upcoming Info Session: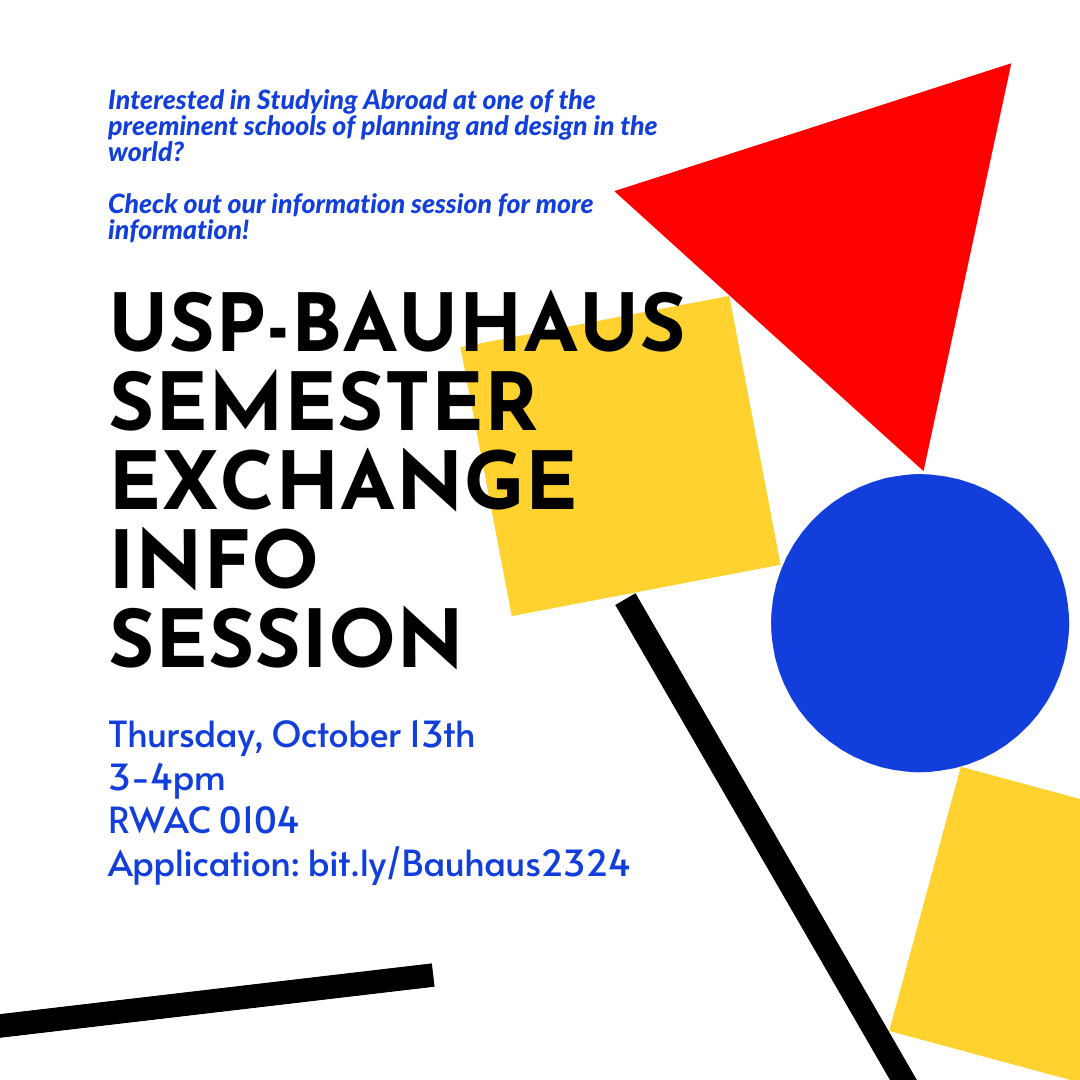 Recorded Info Session: