Curriculum for the USP Minor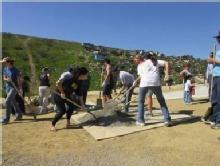 The USP minor consists of seven (7) courses unique to the USP interdisciplinary curriculum which must be selected with the prior approval of the USP student affairs advisor. 
Per Academic Senate policy, students may overlap a maximum of two upper-division courses (8 UD units) between their major and minor. 
All courses must be taken for a letter grade and students must earn at least "C-" in each course used for the minor.
You can declare the minor using the major/minor tool.
USP Minor Requirements
Five (5) upper division courses from those that serve the USP major
Two (2) courses chosen from among the list below:
Lower Division Courses
USP 1 History of U.S. Urban Communities
USP 2 Urban World System
USP 3 City and Social Theory
Foundation Courses
USP 100: Introduction to Urban Planning
USP 102 Urban Economics (ECON 135)
USP 103 American Cities in the Twentieth Century (HIUS 148)(may substitute USP 165/HIUS 147)
USP 104 Ethnic Diversity and the City (ETHN 105)
USP 105 Urban Sociology (SOCI 153)
USP 106 The History of Race and Ethnicity in American Cities (HIUS 129)
USP 107 Urban Politics (Poli Sci 102E)
USP 124 Land Use Planning
USP 173 History of Urban Planning & Design