Scott Rothberg
Scott Rothberg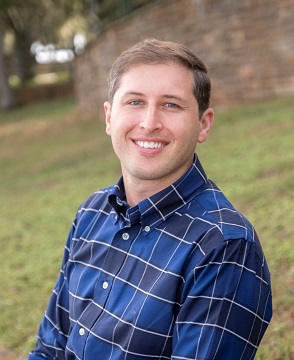 9500 Gilman Dr
La Jolla , California 92093
Profile

Dr. Scott Rothberg earned his Ph.D. from the College of Design Construction and Planning at the University of Florida in 2017. His research focuses on strategic growth and large-scale development design, keying in on how to balance development with landscape conservation. Scott specializes in geodesign and spatial analytics, and he is passionate about fire ecology and the movement of wildlife across the natural and built environments.

At the University of California San Diego, Scott teaches two of the three courses in the geospatial information systems curriculum for the Urban Studies and Planning Department. In Intermediate GIS for Urban and Community Planning, Scott helps student understand how GIS is used as a decision support system in the industry, including accessing publicly available datasets, using spatial analysis tools, mapping geographic data, and spatial representation. In Advanced GIS for Urban Research, Scott instructs on advanced spatial modeling, statistical analysis, research design, cartographic principles, and visual story telling.

In his professional career, Scott is the Planning Director at Nature Collective. Nature Collective is a 501(c)(3) non-profit land trust based in San Diego County. Nature Collective exists to drive a passion for nature, for all. They believe that if they help people discover a passion for nature, they will want to protect it and value everything it has to offer. Scott's leadership is assisting the Collective to better understand their land management strategies in the face of continuous development in Southern California. His actions advance environmental responsibility in land use planning, curate conservation easements and acquisitions, restore native habitat, and improve trail access and experiences for people in nature. Scott invites you to come visit San Elijo Lagoon and explore Annie's Canyon or cross the series of bridges and trails that were supported by the San Elijo Lagoon Restoration Project.
Education
Ph.D., Design, Construction, and Planning, University of Florida, 2017
M.A., Master of Urban and Regional Planning, University of Florida, 2014
B.S., Bachelor of Science, Wildlife Ecology and Conservation, University of Florida, 2011