Sue Peerson
Continuing Lecturer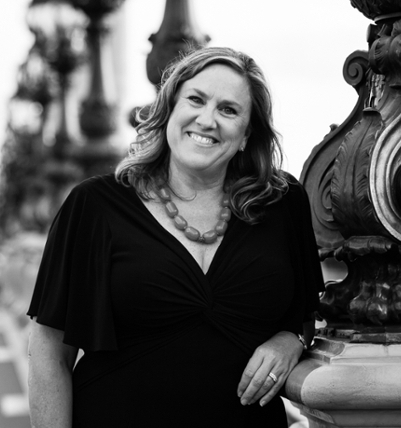 9500 Gilman Dr
Office: Social Sciences Building, Room 344
La Jolla , California 92093
Profile
Bio
Sue Peerson has over 25 years of professional experience in both the public and private sectors. Peerson has developed a unique ability to respond to design issues with a comprehensive vision. She has a keen understanding of how to integrate physical plans within the political, social, and environmental context. As a Continuing Lecturer she uses her skills in the fields of urban design, planning, law, and landscape architecture. Her teaching bridges theoretical and methodological questions with an emphasis on the contemporary city – historical context, evolution of urban form, access to open space and public services, and quality of life. Throughout her career she has studied how regulations, ordinances, and policies shape the physical environment and applies this understanding in her innovative courses at UC San Diego and her public service as a San Diego City Planning Commissioner.
As a planning consultant, she has created strategic and physical plans for multiple scales: site, neighborhood, and community. She has prepared land use plans, design guidelines, and landscape designs for public and private sector clients. Prior to starting her own consulting firm, she was Director of Physical Planning at UC San Diego responsible for overseeing the 1,200 acre La Jolla campus and the Hillcrest Medical Center. She has worked for landscape architectural offices in Tempe, Arizona and San Diego. She began her career with the City of San Diego working on long-range plans for the communities of Mission Valley, Kearny Mesa, and University City. She is licensed with the American Planning Association in the American Institute of Certified Planners.
Teaching
Peerson is an advocate for community-impact practicum learning that builds upon theoretical material to enhance the student learning experience and allow students to gain practical knowledge. By engaging in the urban design process, students become more versatile planners and more effective partners with other design professions and the community. Students learn to analyze the city not as a static object, but as an ongoing process of land development and building. Working with a client, they deal with real-world constraints and perform as a community planner on a live site project. Students conduct research, data visualization, and create drawings to understand how urban form affects social factors.
Peerson is one of several academic advisors to the UC San Diego NAIOP University Challenge team. UC San Diego has participated in this head-to-head real estate challenge since 2012 competing against SDSU and USD to determine the highest and best use for a real-world development site. In 2016, the UC San Diego NAIOP team prepared the award-winning proposal for redevelopment of Seaport Village in downtown San Diego. As a faculty liaison to Bauhaus University, Peerson is part of the Strategic Educational Partnership which allows students and faculty from both universities to participate in a exchange program. Working alongside Bauhaus faculty she attended a weeklong workshop in Weimar, Germany, October 2015, and she organized an all-day workshop at UC San Diego in April 2016, with Bauhaus faculty bringing a global perspective to her teaching.
Peerson was one of a few UC San Diego faculty featured in a video produced by the campus that showcases her teaching methodology using interactive software to enhance learning in the classroom.
Public Service
Peerson was appointed in 2011 by Mayor Sanders and the City Council to serve as a City of San Diego Planning Commissioner. She is currently serving her second four-year term, responsible for setting city-wide policy, advising on community plan updates, and overseeing compliance with the city's land development code. Her public service as a Commissioner supports her innovative approach to teaching and brings current projects into the classroom. In January 2016, Peerson was appointed Vice-Chair of the Planning Commission by Mayor Kevin Faulconer.
Education
M.L.A., Master of Landscape Architecture, University of Pennsylvania 1993
B.S. Bachelor of Science, City and Regional Planning, Calfornia Polytechnic State University, San Luis Obispo, 1984
Post-baccalaureate Certificate in Lawyer's Assistant Program, University of San Diego, 1989
CV