Alleys in Action! wins California Chapter APA 2019 Academic Award of Merit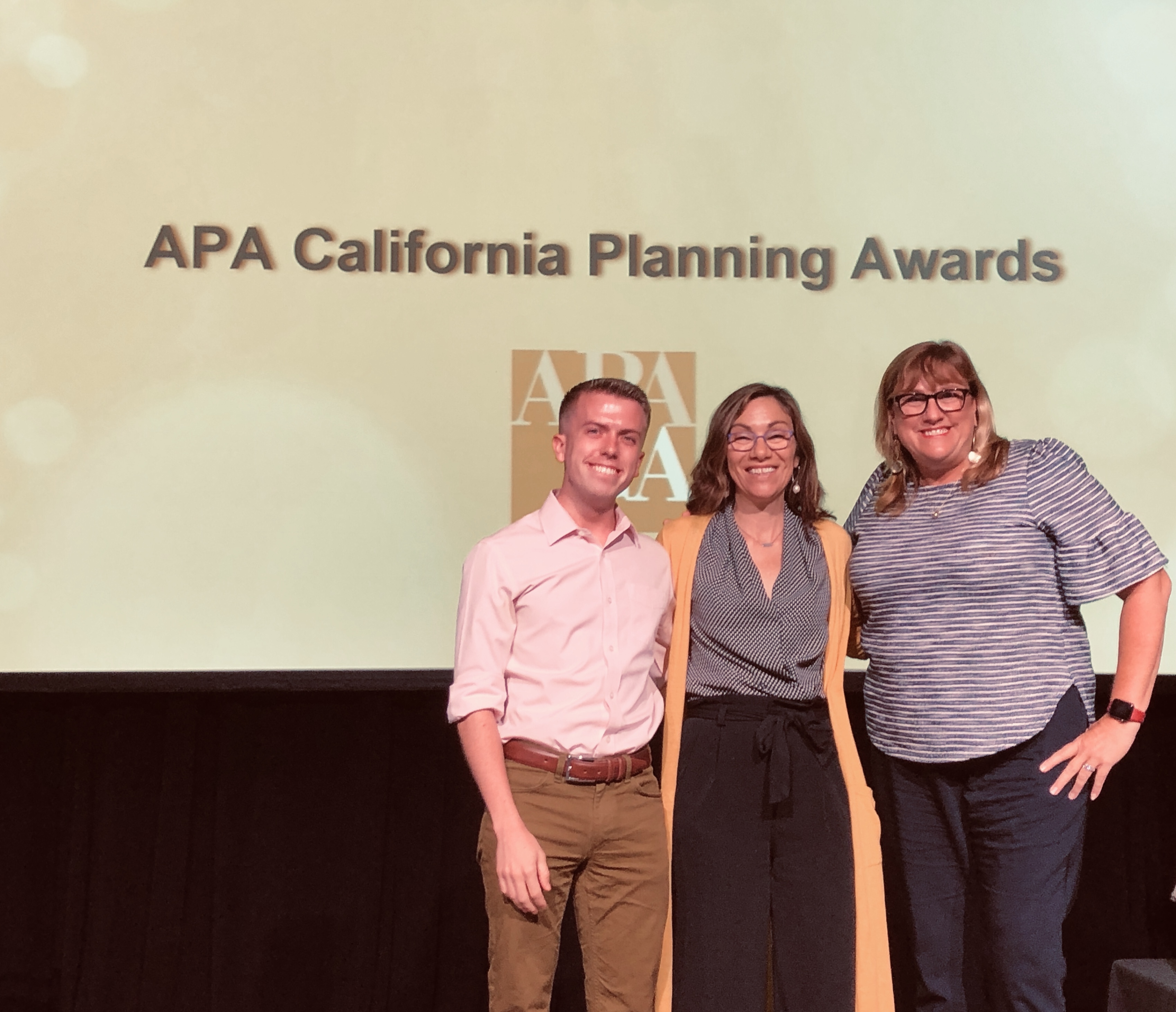 September 15-18, 2019, APA California Conference, Vincent Page II, Julia Lave Johnston, President of California Chapter APA and Sue Peerson, AICP accept Academic Award of Merit for Alleys in Action! UC San Diego. Sharing this moment with our partners the Adams Avenue Business Association and ArtFORM. Department of Urban Studies and Planning, UC San Diego
Alleys in Action!
 Let's take back our alleys and create clean, green, healthy public spaces for our environment, our communities and our city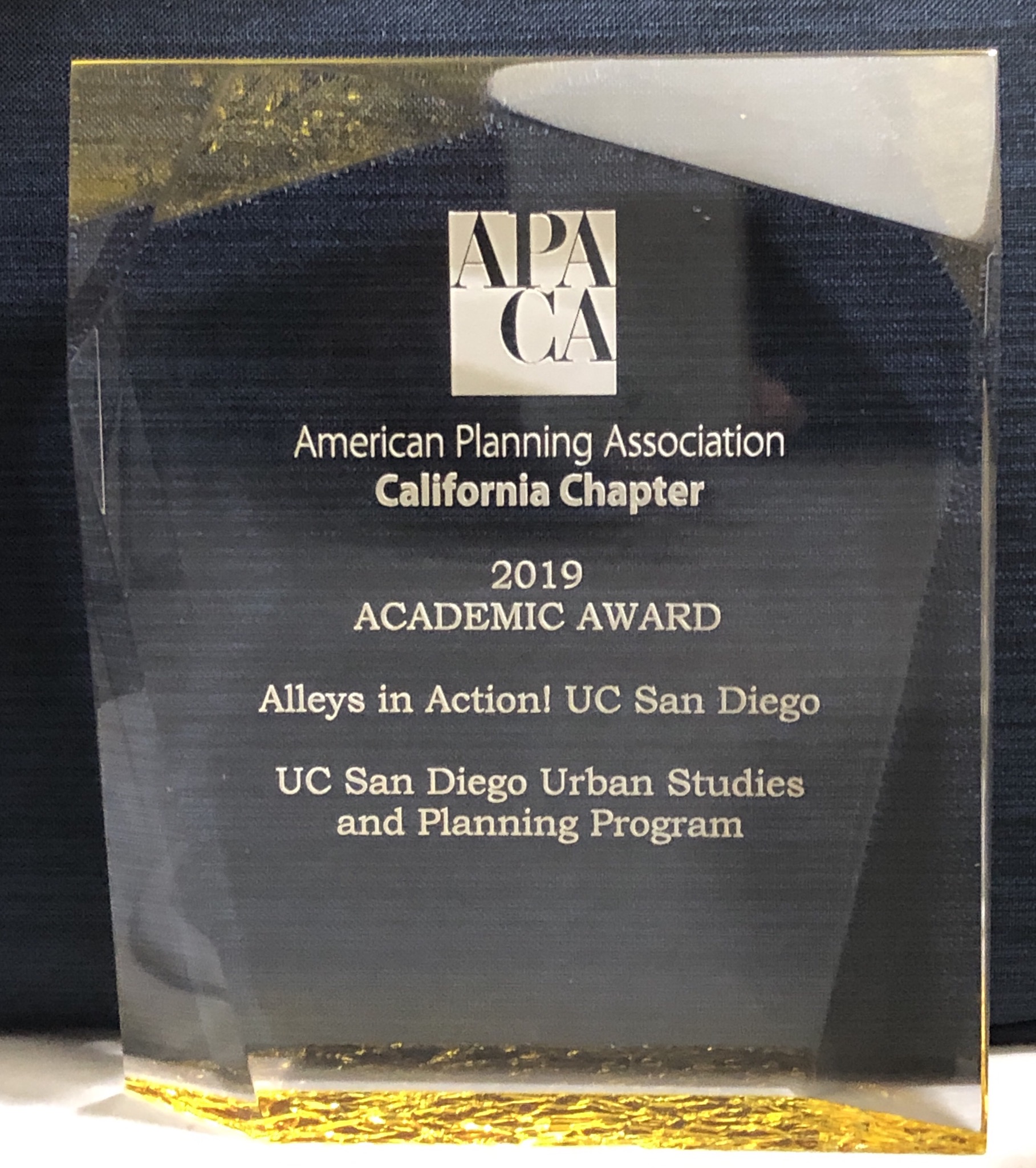 Between January 2017 and February 2018, USP faculty member Sue Peerson worked with 19 undergraduate students in USP to conduct research and create a toolkit on best practices focused on how to revitalize San Diego's underutilized alleys.
This award recognizes Alleys in Action! contributing to the USP Program's "rooted university." 
Students used applied research, collaborative community partnerships and theory-based models with real-world applications as the foundation for successful pedagogy.
What started as a question "How can we repurpose San Diego's Alleys?" turned into a research and public engagement project. 
The public engagement would not have been possible without partnership between the USP Program, Scott Kessler, Executive Director, Adams Avenue Business Association (a Business Improvement District along Adams Avenue), and Erin Pennell, Director and Teaching Artist, ArtFORM, (a non-profit arts organization located on Adams Avenue).  USP's Bioregional 
Center for Sustainability Science, Planning and Design helped to fund the Pop-up event under the leadership of USP Program chair, Keith Pezzoli. 
The research culminated in a successful Pop-up event, Alleys in Action!, held in part of a Normal Heights' alley on February 17, 2018, attended by nearly 300 people.  
As a form of tactical urbanism, the event was used to test ideas in an immediate, low-cost way to improve the urban experience. The lessons learned have policy implications for community stakeholders and elected officials and enhanced undergraduate planning pedagogy by providing students with "hands on" opportunities to translate research into action.