USP Courses
Below is a list of courses offered at UC San Diego that could be taken to fulfill the requirements for the USP major and minor and the RED major and minor. If you have questons, please contact the USP Program.
Course Pre-authorization
Some courses may have prerequisites or restrictions. If you are interested in taking a USP course but do not meet the pre-requisites, you can request pre-authorization using the Enrollment Authorization System (EASy).
New Courses for Fall 2018
USP 50: Real Estate and Development Colloquium (2)
In this course, students will attend weekly seminars presented by leading researchers and practitioners in the field of real estate and development. Students will learn about best practices and innovative case studies from the field. 
USP 140: Healthy Placemaking (4) 
This course introduces students to the concept and practice of "placemaking" - a collaborative process for creating public spaces that are vibrant, equitable, inclusive, and salutogenic. Students will gain an understanding of healthy placemaking as a strategy for building a more just and sustainable society.
USP 189: Special Topics: Climate Action Planning (4)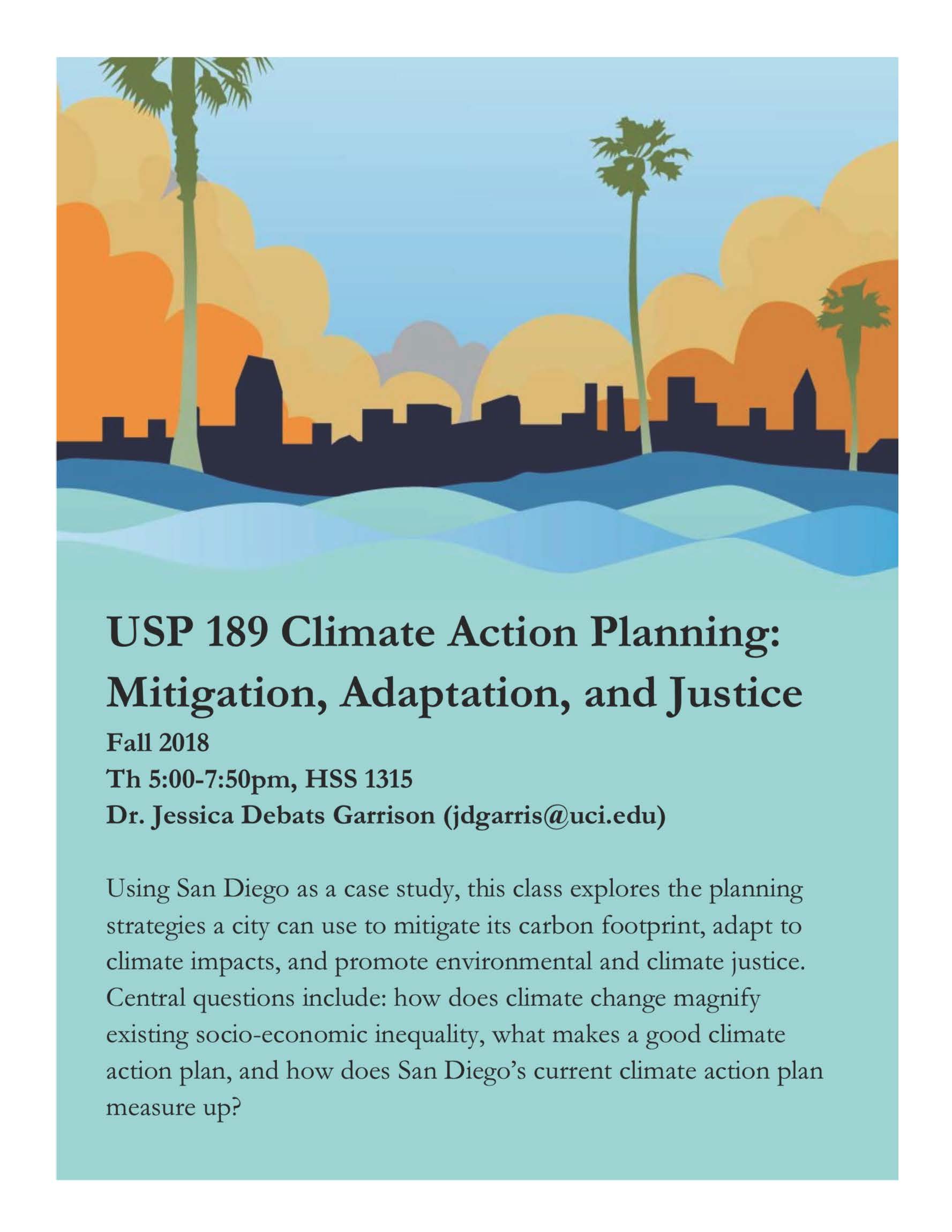 USP 189: Special Topics: Urban Growth, Disaster, & Resilience (4)