Mirle Rabinowitz-Bussell
Mirle Rabinowitz-Bussell
PhD, Academic Director, Real Estate and Development
9500 Gilman Dr
La Jolla , California 92093
Profile

Mirle Rabinowitz Bussell is the Academic Director of Real Estate and Development in the Urban Studies and Planning Program at UC San Diego.

Dr. Bussell's research interests included private foundations' involvement in community development, quality of life indicators and planning in disenfranchised urban neighborhoods, affordable housing, comparative international research, healthy aging and the built environment, and local community economic development. She focuses on applied research that bridges theory and practice. She has over 25 years of experience in the area of community development. Among her recent work is Catalysts for Change: 21st Century Philanthropy and Community Development (Routledge, 2013). Along with her co-author, Maria Martinez-Cosio, she examined the impact of philanthropic communities. The book includes community initiatives in under-invested, low-income communities. The book includes San Diego case studies of Price Charities and the Jacobs Center for Neighborhood Innovation. In July of 2014, the book received the Current Research Award from the Community Development Society. Dr. Bussell is dedicated to undergraduate planning education and in May of 2014, she received the Barbara F. and Paul D. Saltman Distinguished Teaching Award from UC San Diego.

Dr. Bussell is involved with many local organizations. She is a founding director of the San Diego Built Environment Education Program (San Diego BEEP), which was created to introduce youth to the built environment professions. She also serves on the Board of Directors of the San Diego Section of the American Planning Association.

Prior to her academic career, she worked for a nonprofit community development corporation in upstate New York.
Education
Ph.D. in Urban Planning, UCLA, 1999
Master of Regional Planning, Cornell University, 1990
B.A. in Architecture, UC Berkeley, 1987
CV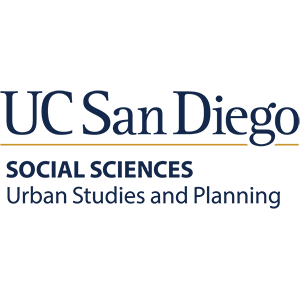 USP Faculty Profiles