The USP Club
The USP Club is a student club affiliated with UCSD Associated Students.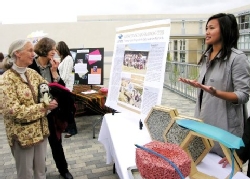 The purpose of the USP Club is to:
promote interest in the field of urban studies and planning
strengthen student social relationships
offer practical exposure to professional careers
support student faculty relationships
The USP Club meets regularly and is organized by USP students.
USP Club Upcoming Event: TBA

Visit the USP Club Website for more information about how to get involved.