Advising Information
USP Academic Advising serves as a one stop resource to find out information about Urban Studies & Planning and Real Estate & Development. 
Undergraduate Advisor: Erica Nicole Kirk, M.Ed.
Location: Communication Building (MCC) 122 B
Hours:
***USP ADVISING WILL BE CLOSED 03/13 & 03/14 FOR URBAN EXPO***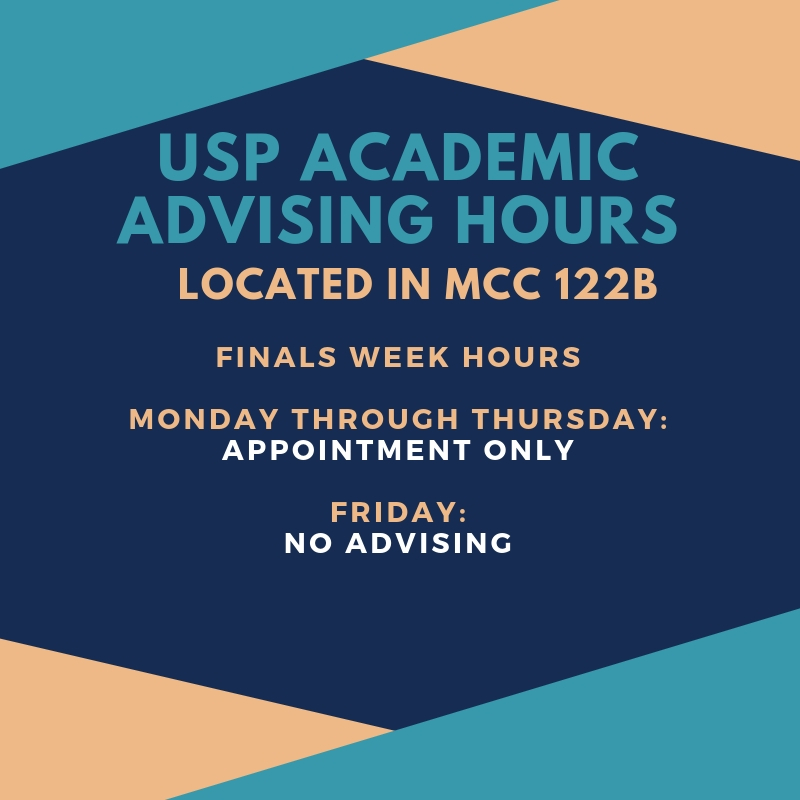 PLEASE CHECK THE CALENDAR BELOW FOR ADVISING CLOSURES
---
Walk-In Advising
Walk-in advising is best for quick questions about course requirements, pre-requisites, and other major and minor related information. Walk-ins are always welcome on Tuesdays and Wednesdays from 9:00 a.m. to 11:30 a.m. and 1:30 p.m. to 3:30 p.m. 
---
Advising Appointments
Appointments begin in week three of every quarter and can be made through the USP Advising Appointment Calendar linked above (you will need to sign in with your ucsd.edu account).
Appointments are better for more detailed information like career advising and individualized quarter by quarter plans. Appointments are typically scheduled on Mondays and Thursdays.
Please make sure to use your UCSD email when making appointments. Make sure to include your PID with the reason you are scheduling an appointment in the calendar description. If none of the listed appointments work for your schedule, send USP a VAC message to schedule an alternative appointment.
---
Virtual Advising
The Virtual Advising Center is a great way to contact your advisor if you have a quick question, can't stop by in person, or the advising office isn't open. Advising questions from currently enrolled students will only be answered virtually through the VAC. USP does not offer advising to currently enrolled students via email.
---
Calendar
For important dates and office closures refer to the following Calendar. 
---
Useful Forms
The student forms page has PDF versions of official UC San Diego forms that are useful for students.