Dan Feder
Dan Feder
Founder and President, F & F Income Properties LLC
Profile

Dan is Founder and President of F & F Income Properties LLC, a real estate development and investment firm that invests in value-add opportunities in multi-family acquisitions that will significantly improve property valuations in the long term as well as promote harmonious communal living.

Dan realized his lifelong dream of venturing into real-estate development by founding F & F in 2012. The firm manages over twenty of communities in San Diego. In 2014, he started F & F Property Management with a focus on the management of properties. Doing so has led to an increase in rent, higher occupancy rates, and greater control over expenses.

The portfolio consists of millennial-focused housing and workforce housing. Since inception F & F has become one of the most active buyers of apartment communities in San Diego County. Its goal is to be one of the Top 10 property landlords in San Diego.

For over 25 years, Dan has combined his entrepreneurial mindset and leadership capabilities to not only grow organizations but also actively support local communities, foster young entrepreneurship and inspire people to lead a life of purpose and fulfillment.

Graduating with a degree in Business Administration and Entrepreneurship from the University of Southern California, he began his career as an industrial auctioneer in 1998. He headed the business development functions of Industrial Assets, where he managed the asset valuations and equipment disposition of our clients while growing volumes to over $10 million annually.

In 1999, at the age of 24, he co-founded his first company called Five Point Capital (FPC). As President and Co-CEO, he was most proud of helping tens of thousands of small businesses raise capital under the small ticket equipment leasing program. His biggest achievement was in growing the business from a pure startup to over 250 employees while receiving the prestigious USC Greif Center Alumni Entrepreneurs of the Year Award in 2007. FPC was named in the INC. list 3 separate times and twice as 'San Diego's fastest Growing (#9 in 2006 and # 11 in 2007).

He is also a member of the Young Presidents Organization (YPO) where he has held leadership roles and recently completed his term as the Chairman Emeritus. He supports several non-profits such as Friends of Israel Defense Forces (FIDF), Stand with Us, Just in Time for Foster Youth, and Father Joe's.

Outside of work, he likes to spend quality time with his family and friends, enjoying USC football, supporting local charities and studying businesses focused on sustainable growth and culture.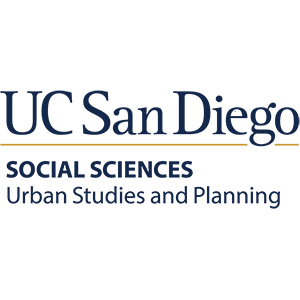 Urban Studies & Planning